Key chains have evolved from small everyday products used for keeping your house and car keys in one location. The wide variety of key chains available allow you to find customized options that come in different sizes, shapes, and styles to suit your needs and make a statement. Here are a few keychain options that you can consider for giveaway.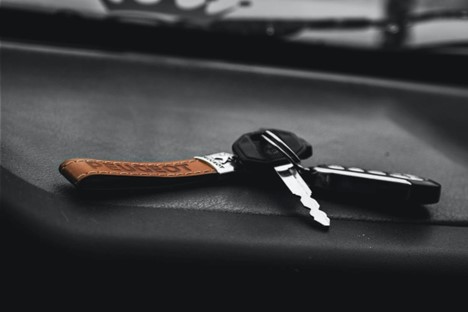 Keychain with car key
Nowadays we want to get the most out of our product which is why 2-in-1 and multi-purpose products are especially popular in the market. This wave of innovation has had an impact on key chains as well as there are dual-use options available such as:
Whistle Keychain
This keychain comes with a whistle at one end that you can use to signal for help in emergencies, and it is also a popular option for sports coaches and referees who want to carry their keys while being ready to blow the whistle in games.
Bottle Opener Keychain
This keychain comes with a bottle opener at one end, and it can be used to grab a refreshing drink at any point of your day when you're away from the household bottle opener.
LED Keychain
This keychain comes with a small LED light at one end, making it easy to look for any items in your bag when it is dark, and it can even be used to illuminate the keyhole to make sure you don't waste time when unlocking or locking a door.
Innovation has taken keychains one step further from dual keychains as there are options available in the market that combine two or more functionalities along with including a keyring to store your keys.
Carabiner Keychain
While Carabiners were primarily used for mountain climbing, they have evolved to help organize your keys and prevent them from getting mixed up while safely attached to a carabiner. The best part about this keychain is that it is easy to lock and unlock, unlike standard keychains that come with a ring that requires some force to add and remove keys to the keychain, making it difficult to use.
Premium Keychains
Key chains have come a long way from being simple metallic rings as more high-end and custom options are available to make a fashion statement. These keychains boast a sophisticated design that can be made of leather and durable precious metal, so your keychain can become a keepsake that can allow you to express your style.
There are various other keychain options are available for your events like career fair, trade show and promotional event. These can be good gifts for recruiting event too. Keychains can be customized as per companies brand , that will be unique to the company. Keychains are small in size, but can make a big impact on your event because of its versatile usefulness. Keychains will be used by almost every member of the family and can help boost company's brand.