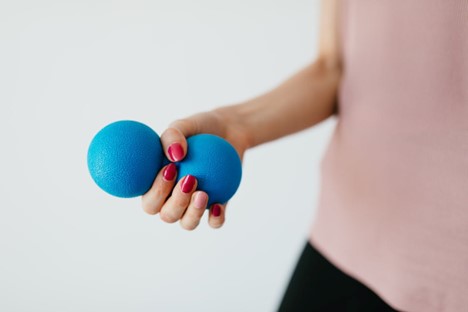 While work can be fulfilling, the complexities of managing your workload can lead to stress and frustration, which has a negative impact on productivity and mood. Yoga and meditation are excellent for managing stress, but they require a calm environment, and offices are not known for their peaceful environments. If you're looking for an instant method to recharge and destress at work, stress relievers can be a great addition to your workstation as they are small, convenient, and easy to use along with being highly effective in channeling pent-up energy.
Polyurethane Foam Stress Balls
The stress ball is a highly popular option for relieving stress as it is extremely easy to use, and the foam offers the ideal resistance requiring the individual to channel their energy in squeezing the ball. They can help introduce more balanced energy during your workday, and it comes in multiple colors so you can choose your favorite. Additionally, the ball is easy to carry, and it also improves blood circulation through the squeezing motion.
Rubber Stress Reliever
Everyone experiences stress differently and they require different methods to deal with it. Foam stress balls are a great option, but if you're looking for something with slightly more resistance, you should look into rubber stress toys. Rubber stress toys have a harder surface, but they are flexible and squeezable as they are filled with air, and they can even produce different sounds if they come with a squeaker attached which can act as an auditory stimulus for the stress leaving your body.
Fidget Spinners
As the subject of a toy craze a few years ago, the fidget spinner has entered the mainstream and while they have retained their appeal for children, they have a new target market. Adults have also taken a liking to the toy as it can be used as a toy for stress relief. It gives them a repetitive task that they can accomplish with a flick of their finger that serves as a distraction and produces a calming effect for managing stress and anxiety in any work environment.
Representative Stress Toys
Stress toys don't have to come in the standard ball or spinner form as there are many customizable options available in the market. These toys can help you establish a connection with the toy and what they represent; for example, if you're a sports fan, you can find balls of various shapes and sizes that can help you channel negative energy and frustration. They can also make for a more appealing addition to your desk at work while destressing in a communal office space.